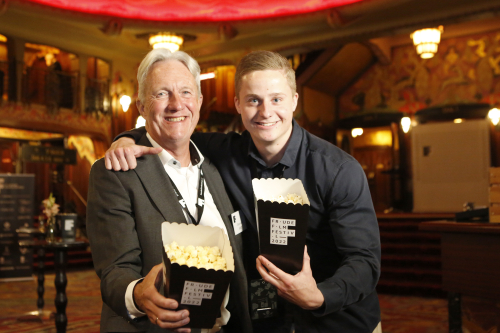 Become a festival volunteer
We are looking for enthusiastic volunteers to help us before and during the Fraud Film Festival.
For example, we are looking for someone to promote the Fraud Film Festival to the public. You will do this by keeping the website up to date and sending out messages through social media, newsletter, and mailings.
We are especially busy in the last weeks before the festival and are looking for people who would like to help us with the organizational work in the office.
And of course, we could use your help during the festival itself on November 2nd and 3rd.
Would you like to support the Fraud Film Festival team? Then sign up!